The Accelerator is comprised of partners from across campus with a shared goal to create an ecosystem of support for faculty: mentoring networks, learning communities, teaching cohorts, research partners, writing groups, and customized individual pathways for growth. 
Not Displayed (Custom CSS in Advanced)
The Provost's Faculty Development Team
The Provost's Faculty Development Team is convened by the Provost each year with one representative for Engagement, one for Teaching, and one for Research. See more about these representatives on our Partners page.
center for teaching & learning
Most pedagogy-centric opportunities offered by the Accelerator are sponsored and conducted by the Instructional Design Team within the Center for Teaching & Learning. This team is full of instructors with experience in every modality: from face-to-face to fully online and everything in between. They are recognized across the state and the routinely publish in academic journals, present their work at national conferences, and have diverse disciplinary backgrounds, academic degrees, and nationally recognized certifications.
the MIX
The MIX is an internal innovation incubator using unconventional techniques and creative approaches to pilot and integrate high-risk/high-reward ideas. The MIX bridges the gaps between various units with unbiased, neutral support, while nurturing inclusive innovation and de-risking collaborative pilots. This unit partners with the Accelerator and many other units across campus to help you uncover your next great idea and put it to work. 
The Faculty Development Committee
Each year, the Provost's Team reaches out to this committee to share the previous year's accomplishments and to include them in the collaborative planning process for the upcoming academic year.
OIPC & CenterICE
OIPC and Center Ice provide numerous opportunities for faculty to innovate and take commercially viable ideas to market. Design thinking and an entrepreneurial approach to research inform all of their events. Even if you're not taking something to market, they can help you become a more agile and adaptive thinker.
Borrowed from the world of startup culture, an accelerator is cohort based, mentorship driven, and learning oriented. Today, UAF faculty are facing perpetual, rapid change, and we facilitate the cyclical and iterative process of exploration and improvement for faculty.
Your Title Goes Here
Your content goes here. Edit or remove this text inline or in the module Content settings. You can also style every aspect of this content in the module Design settings and even apply custom CSS to this text in the module Advanced settings.
The Office of the Provost
The Faculty Accelerator is sponsored by the Office of the Provost and the Accelerator partners defer to that office in matters of policy. Please feel free to contact the Provost's office or a member of the Provost's Faculty Development Team if you have questions about the Accelrator and its composition and role.
Our Concept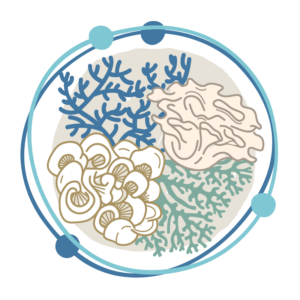 The icon next to our logo depicts a symbiotic association of fungi and algae or cyanobacteria that, when growing together, form a new organism: lichen. Lichens are incredibly diverse and have historically been a source medicine and dye, as well as comprising a large percentage of the food supply for caribou.
We think this is a great metaphor for the way that faculty connect at UAF, and it's also demonstrative of the interconnected and transdisciplinary approach that so many of our faculty have in their classrooms and in their research.
Design Thinking
The Accelerator, now in its infancy, is taking some cues from Stanford's d.school. Their 10 pieces of advice for starting your own d.school are starting blocks for us:
1. Be radically student-centered
2. Embrace clashing perspectives
3. Show unfinished work
4. Focus on the how, not the what
5. Seek out fresh minds
6. Allow people to opt in
7. Build in room for change
8. Remember learning is a designed activity
9. Find a balance between chaos and control
10. Pay attention to team dynamics
Want to be a part of what we're doing? Contact Madara Mason (emason@alaska.edu) or Amanda White (awhite74@alaska.edu)
Inclusive Practices
As a central hub for faculty development, we take a very open approach to how we define both the term "faculty" and "development". We're here to serve any person working for UAF with a teaching, research, or service role. If you think we could do a better job providing opportunities for you, whoever or wherever you are, please let us know.