Adaptation in a Time of Change
COMMUNITY SEMINARS IN TEACHING AND LEARNING
Tuesdays, 1-2pm | View the schedule
Community Seminars are led by UAF teachers who've had success with a particular aspect of or approach to teaching and learning — i.e. Contract-based Grading, Supporting Student Mental Health, Discovery-based Group Projects, and more. By discussing their experiences as well as topical resources and research with participants, teachers learn in community. 
VIRTUAL VISITING SCHOLARS
In Development
Meet with and learn from some of the leading scholars of teaching and learning worldwide through UAF's Virtual Visiting Scholars program. The series hosts scholars for lectures and discussion with UAF faculty on topics ranging from inclusive design to STEAM learning. Have a request or suggestion? Email Kendell Newman Sadiik (klnewman4@alaska.edu).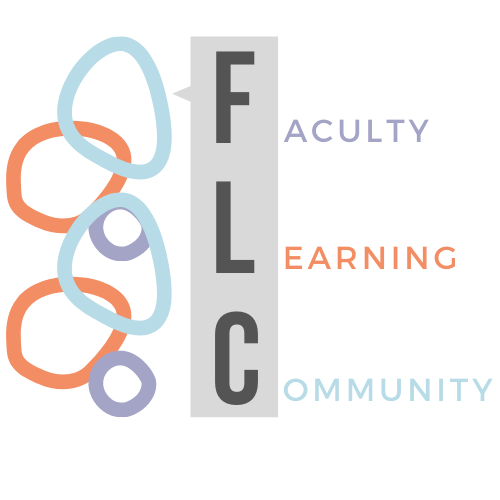 Faculty Learning Communities
Learn Together
Faculty Learning Communities (FLCs) bring faculty together from across UAF to study and create shareable resources around a current topic in teaching and learning. In 2019-2020, FLCs included Trauma-Informed Pedagogies, Best Practices for High-Enrollment Online Courses, and Best Practices for Dual-Enrollment Online Courses.
SPONSORED BY:
UAF eCampus & Provost's Faculty Development Team
iTeach ONLINE
Learn at your Own Pace
iTeach Online is a self-paced course that offers foundational training in online course design. Through a series of 5 modules, faculty learn how to build a solid online course founded in current research and relevant learning experiences. Designed and facilitated by UAF eCampus instructional designers, this course takes most faculty 25-30 hours to complete. Teachers work through the materials themselves, get feedback from experienced instructional designers, and are eligible for a certificate upon completion.
If you're interested in working through iTeach Online with a cohort, please email Kendell Newman Sadiik (klnewman4@alaska.edu).
SPONSORED BY:
UAF eCampus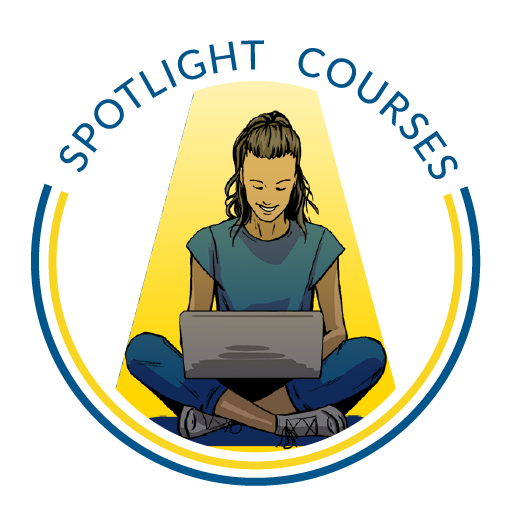 Spotlight Courses
Spotlight Courses is a presentation series highlighting quality online courses at UAF. Selected by UAF eCampus's Design Team, these courses represent high quality, innovative, student-centered online course design. The UAF community is invited to Q&A's with the course instructors on the third Friday of every month (10-11am). Alternatively, faculty can explore the archives on their own time.
SPONSORED BY:
UAF eCampus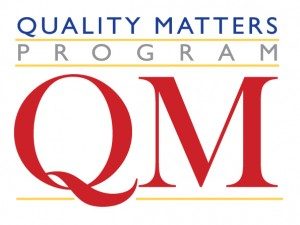 Quality Matters
Certify your teaching
Quality Matters (QM) is a non-profit organization that sponsors peer-reviewed quality improvement for online courses. The QM rubric features 46 high quality standards, and in addition to getting their courses certified, faculty have the opportunity to become certified as peer reviewers for Quality Matters.
Upcoming trainings:
October 16, 2020: Improving your Online Course Workshop (Pre-registration required)
October 23, 2020: Applying the Quality Matters Rubric (Pre-registration required)
SPONSORED BY:
UAF eCampus
In addition to ongoing programs, our Accelerator partners are always putting on special events and responding to requests from our faculty.