About CITE Fellows
CITE Fellows is a program that supports and enables dedicated teaching faculty to innovate in the fields of online education and technology in the classroom. We aim to engage faculty in activities that inspire, facilitate, and reward inventive projects and courses.  Valuable changes to the quality of education must be led by teachers, and we want to support those leaders.
Recent News & Events
A legacy founded in butterflies, KTVF Webcenter11, April 29 2019
Cross-cultural Alaska Native dialogues, Elvey Auditorium, UAF Campus, 1:00-12:30pm April 18, 2019
New interactive website displays massive butterfly and moth collection, UAF Cornerstone, April 15, 2019
Get students in the lab early, eCampus Teaching Tip article, March 24, 2019
Cross-Cultural Alaska Native Dialogues, ELIF BP Theater UAF Campus, 12:00-1:00pm February 28, 2019
Wooller to present 'Happiness 101' seminar, University of Alaska Fairbanks Research Event, Jan 26, 2019
Michael Hatfield  
Assistant Professor
Electrical & Computer Engineering & Mines
Associate Director for Education
AK Center for Unmanned Aircraft Systems Integration
Michael Hatfield's expertise includes electrical and aerospace engineering, with over 30 years combined experience with the USAF and UAF. He is particularly interested in offering ways for UAS to support Alaska's K-12 STEM efforts and in building a sustainable aerospace infrastructure through program development at UAF.
---
Dr. Hatfield is the first CITE Fellow in Residence at Alaska Center ICE.
Tom Green  
Professor
Department of Chemistry & Biochemistry
Thomas Green, Ph.D., is a Professor in the Department of Chemistry & Biochemistry. His expertise includes organic and bioanalytical chemistry. He is interested in developing organic chemistry laboratory experiments at UAF that are safe, sustainable, and consistent with the principles of green chemistry.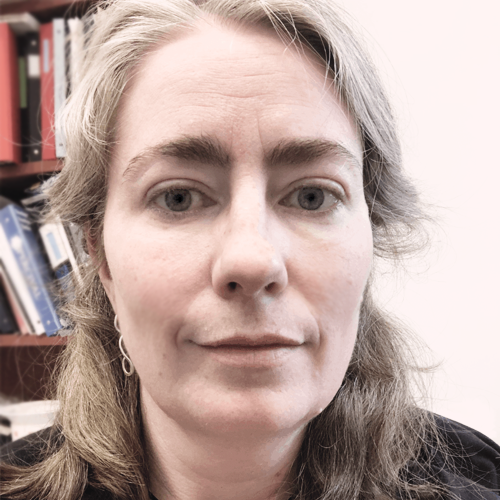 Diana Wolf  
Associate Professor
Department of Biology and Wildlife
Institute of Arctic Biology
Diana Wolf, Ph.D., is an Associate Professor in the Department of Biology and Wildlife, and in the Institute of Arctic Biology. Her expertise is in evolution and genetics, and using genetics data to answer questions about ecology and evolution, and the contents of herbal supplements.  
---
UAF students first to do DNA sequencing at home, UAF News, December 12, 2019
Sean Asiqłuq Topkok
Assistant Professor
School of Education
Online In-Depth Cultural Orientation Resource for UAF
Dr. Topkok's project is geared towards developing an online professional development opportunity for cultural orientation in order to provide a better ecosystem for faculty and staff to commit and develop into being excellent mentors, teachers, and researchers.  This will be the first of its kind in the UA system.   Dr. Topkok is working with Instructional Designers Clara Noomah and Jennifer Moss.
The resource for cultural orientation is slated to become available in 2020.
---
Cross-cultural Alaska Native dialogues, Elvey Auditorium, UAF Campus, 1:00-12:30pm April 18, 2019
Cross-cultural Alaska Native dialogues, ELIF BP Theater UAF Campus, 12:00-1:00pm February 28, 2019
Wendy Croskrey
Professor
Department of Art
Local sourcing of materials for use in molding and casting
Wendy Croskrey's project starts with sourcing local materials from different parts of the state for potential replacements of expensive outsourced products used in casting. Wax and clays used in the industry can be petroleum, plant or insect-based materials. She is examining the crystalline structures and chemical bases of these materials to find a close match to create a product for use in her courses.
Croskrey is working with Instructional Designers Dan LaSota and Christen Bouffard.
J. Jason Lazarus
Term Instructor, Photography
Department of Communications and Journalism
Collaborative Recordkeeping in the Alt-Pro Photography Community
Jason Lazarus' project is the development of an online community resource and database that collects the findings of alternative process photographers worldwide in an effort to demystify the lumen print photographic process.  Users of this process often cite its serendipitous nature, but novice users often complain that the process isn't refined enough. Lazarus is working with Instructional Designers Christen Bouffard and Jennifer Moss.  
The publication date for the database site is slated for fall, 2019.
---
Related UAF course: ART F040-F91 – Lumen Printing & Handmade Photos, CRN 51332, May 18-19, 1 pm-6 pm
Jen Peterson
Assistant Professor
Department of Psychology
Trailheads to Innovation:  An Exploration of Methods to Immerse Distance Students in Behavioral Research
Dr. Peterson is investigating ways to enrich the research and education experience of distance students through the development of mechanisms for engaging them in immersive remote behavioral research. The result of this effort will provide distance students the opportunity to be fully immersed in the research process.  
Methods for remote research collaboration with students were used during Spring Semester 2019. Dr. Peterson is working with Instructional Designers Janene McMahan and Kendell Newman-Sadiik.
---
Get students in the lab early, eCampus Teaching Tip article, March 24, 2019
Matthew Wooller
Professor
College of Fisheries and Ocean Sciences
Water & Environmental Research Center
The Science & Practice of Happiness & Wellbeing
Dr. Wooller's project involves creating an online class devoted to presenting (a little) science about actions that can promote happiness & wellbeing amongst the challenges and adventures of living and thriving (in the north).
The course also attempts to bridge disciplines and bring together a wide range of expert collaborators from philosophy, biology, art, science, rural education, and other areas. Dr. Wooller is working with Instructional Designers Sean Holland and Kendell Newman-Sadiik.
The course will be offered in Spring 2020.
---
Wooller to present 'Happiness 101' seminar, University of Alaska Fairbanks Research Event, Jan 26, 2019
CITE Fellow Alumni
"But this is the beauty of the long-zoom perspective….The patterns are simple, but followed together, they make for a whole that is wiser than the sum of its parts. Go for a walk; cultivate hunches, write everything down, but keep your folders messy; embrace serendipity; make generative mistakes; take on multiple hobbies; frequent coffeehouses and other liquid networks; follow the links; let others build on your ideas; borrow, recycle, reinvent. Build a tangled bank.'
–  Steven Johnson,  Where Good Ideas Come From: The Natural History of Innovation
2019
A legacy founded in butterflies, KTVF Webcenter11, April 29 2019
New interactive website displays massive butterfly and moth collection, UAF News and Information, April 15, 2019
Get students in the lab early, eCampus Teaching Tip article, March 24, 2019
Cross-Cultural Alaska Native Dialogues, ELIF BP Theater UAF Campus, 12:00-1:00pm February 28, 2019
Wooller to present 'Happiness 101' seminar, University of Alaska Fairbanks Research Event, Jan 26, 2019
Stefanie Ickert-Bond
2017-18 Fellow
Professor of Botany
Curator of the Herbarium
Project: Online Alaska Flora Botany Lab
Dr. Ickert-Bond brought the dissection of flowers directly to the student via high-resolution video microscopy in her classroom, empowering students to explore their immediate flora and make contributions to the documentation of biodiversity in the state of Alaska and beyond by contributing to the iNaturalist platform and ultimately the Museum database Arctos. Working with  UAF eCampus Instructional Designer Christen Bouffard, Ickert-Bond also created solutions for home microscopy and developed a set of botany playing/reference cards for Alaska.
Rich Collins
2017-18 Fellow
Professor of Atmospheric Science
Project: Expanding STEM-Focus Place-Based Learning Online
Dr. Collins investigated how to expand scope of STEM education in and of Alaska to engage students in experience- and place-based learning. Specifically, Collins worked with    UAF eCampus  Instructional Designer Sean Holland to use 360 video techniques in studying weather.  Collins and Holland have tested investigations that combine 360 video and meteorological measurements with students in ATM101: Weather and Climate of Alaska.  
Collins, R.L. and S.M. Holland, 'STEM Education through a Distance Meteorology Class: Studying Weather and Climate as a Network of Observers in Alaska'. American Meteorological Society 28th Symposium on Education, January 2019. Submitted.
S.M. Holland S.M., and R.L. Collins, 'Active Learning in a Distance Meteorology Class: Sky Watching with 360 Video', American Meteorological Society 28th Symposium on Education, January 2019. Submitted.
Daní Sheppard
2017-18 Fellow
Associate Professor of Psychology
Project: Best Practices for Large-Scale Online Courses
Dr. Sheppard investigated quality educational practices in large-scale online courses in order to outline the costs and benefits of delivering online courses with large enrollments. Determining the characteristics and factors that impact quality and attainment of learning objectives was important for maximizing student success and faculty balance.
The project involved a literature review and attendance of the Online Learning Consortium — Accelerate in November, 2017 and the project was presented during radio interviews in December 2017 at KIAK 102.5 FM and KFBX 970 AM. Sheppard worked with  UAF eCampus Instructional Designer Dan LaSota.
Derek Sikes
2017-18 Fellow
Professor of Entomology
Curator of Insects
Project: Online Historical Lepidoptera Collection
Dr. Sikes is making a web-based tool that allows online access to each of the specimen drawers of Kenelm Philip's Lepidoptera collection; a collection that was built between 1966 and 2014 and includes over 111,000 specimens. It was the largest private collection of Arctic butterflies in the world and the historical contextualization of this collection will be unique in the field of lepidoptery. Sikes worked with UAF eCampus Instructional Designer Jennifer Moss on this project.
The website, located at  https://kenphilipcollection.open.uaf.edu/, will be published in Fall, 2018.
Mary Beth Leigh
2016-17 Fellow
Associate Professor
Department of Biology and Wildlife and Institute of Arctic Biology
Project: In a Time of Change — Microbial Worlds
Mary Beth Leigh created a cross-disciplinary collaborative exhibit: fourteen artists and writers magnified the physical beauty of microbes and illuminated the many roles they play in human and environmental health. "Microbial Worlds' was the culmination of more than a year of collaboration between visual artists, writers, and scientists. Through the course of the program, the artists interacted with over 30 scientists, ranging from infectious disease microbiologists to ecosystem ecologists, and then developed original works inspired by their forays into the microbial realm.
Heidi Rader
2016-17 Fellow
Assistant Professor  
School of Natural Resources and Extension
Project: Live Field Workshops for Rural Communities
Heidi Radar held ten, weekly virtual workshops, most of which took place at the Georgeson Botanical Garden though other locations, including Terry Reichardt's garden and the UAF Community Garden, were used as well. Right after each workshop, Heidi and her students also filmed at least  one or two YouTube videos. The UAF eCampus Design Team supported this project from idea-phase through production, including a small film crew to record the workshops.
Eileen Harney
2016-17 Fellow
Assistant Professor
College of Liberal Arts, English Department; Women, Gender, & Sexuality Studies
Project: Ancient, Medieval, Early Modern Interdisciplinary and Interactive Timeline
Eileen Harney created an interactive and interdisciplinary timeline from the Ancient to the Early Modern World is designed to address students' need regarding an understanding of historical relationships. Students enrolled in early-period classes frequently have difficulty placing events, artistic and literary works, and political and philosophical ideas within a mental timeline. All too often, historical awareness gained in a given class remains fixed to that class and fails to transfer to classes with related content.  This timeline will provide information directly relevant to a number of courses students are taking at UAF.
Dr. Josh Lupinek
2016-17 Fellow
Assistant Professor
School of Management, Business Administration
Project: Connecting a Community in Virtual Reality
Josh Lupinek forged forward with a plan to pilot VR technology in an online course: BA/SPRT 281: Introduction to Sport Management. Students were all required to purchase a low-end VR headset and use a smartphone or other device to download (free) apps that gave them glimpses into different aspects of Sports Management – from marketing in a stadium, working with athletes, to recreational based tourism. VR added a whole new, exciting and emerging element to produce a course that is a great introduction to the School of Management.
Dr. Abel Bult-Ito
2015-16 Fellow
Professor of Biology  
Department of Biology and Wildlife
Project: Massive Online Research Experience in Behavioral Neuroscience
Dr. Bult-Ito developed a fully online set of original behavioral neuroscience research lab courses using live mice. These courses are be widely available to community members, high school students, and undergraduate students in Fairbanks, Alaska, the US, and the world. They are also be fully accessible to rural students; reveal how instructors can become more involved with distance students; provide real-time experiments with students in rural locations; and, ideally, increase enrollment to a level that will be sustainable over time.
Dr. Robin Shoaps
2015-16 Fellow
Assistant Professor of  Anthropology and Linguistics
Department of Anthropology
Project: Linguistics Through the Lens of Conlang Development
In this course, titled "Elvish, Klingon & Dothraki: The Art & Science of Language Creation,' students built off popular culture and the work of hobbyist groups in the area of "conlang,' or constructed languages. The product of the course was a new, collaboratively constructed language, a new approach in linguistics pedagogy. Students drew from the applied study of both real world languages and constructed languages to create their own "conlang' and publish their results as a multimedia-rich presentation for the linguistics and hobbyist community.
Dr. Peter Westley
2015-16 Fellow
Assistant Professor of Fisheries
School of Fisheries and Ocean Science
Project: Salmon and Society
Dr. Westley built and delivered a pilot course titled Salmon & Society where students explored the complex and sometimes contentious relationships between salmon and people. Together, Peter and his students learned about current pressing issues facing salmon — the decline of Chinook salmon in Alaska, interactions between hatchery and wild salmon, struggle for persistence by Sacramento River salmon, and culture wars in Cook Inlet- through weekly guest lectures by professionals working on these issues and by hands on learning in a laboratory session.
Dr. Devin Drown
2015-16 Fellow
Assistant Professor of Biology
Institute of Arctic Biology
Project: Guinea Pig Games
Dr. Drown will  developed a set of conceptually rich learning activities that promote the understanding of the five mechanisms of evolutionary change emphasized by population genetics (finite population size, natural selection, genetic mutations, non-random mating, and migration). The activities will incorporate concepts of gamification and badging as a means of engaging students in a difficult subject and promote incremental understanding. Developed activities and resources will be made freely available and results published in an academic journal upon completion.
Daryl Farmer
2014-15 Fellow
Assistant Professor of English & Creative Writing
English Department
Project: Creative Writing Graduate Students Develop Thesis Trailers

Daryl Farmer's project focused on the development of a project framework for graduate writing students to create trailers for their theses as multimedia collaborations with other artists. Students distilled their projects into 3 minute trailer and collaborated with a visual artist to create the trailer. UAF eCampus assisted with marketing, producing the trailers, and an event designed to connect students with other artists interested in collaborating on these projects. Students showed their trailer in conjunction with MFA 3rd year readings at the Bear Gallery in April of 2016.
Dr. Nicole Cundiff
2014-15 Fellow
Assistant Professor of Business Administration
Northern Leadership Center Director
Project: Statewide Collaborative Leadership App
Dr. Cundiff's project involved the development of a  collaborative application tool for handheld devices for the state of Alaska in order to enhance productivity across external and regional boundaries for leadership development programming and enhanced community learning.
Nicole and eCampus Instructional Designer Janene McMahan attended The Organizational Behavior Teaching Conference in June 2015 to present on some ideas stemming from this work on community leadership development. The presentations were titled  Leadership Development Online  and  Building Collaborative Community Development Tools. Further, Nicole  received QM  certification on her Leading Change online course in August 2017, using information and tools discovered during the CITE fellowship.
Dr. Sarah Hayes
2014-15 Fellow
Assistant Professor of Environmental Analytical Chemistry
Department of Chemistry & Biochemistry
Project: Hybrid, Team-Taught Chemistry Course with Distance Lab
Dr. Hayes worked with faculty, eCampus, and a commercial partner (eScience Labs) to develop a course: Introduction to Environmental Science of the Arctic (CHEM 194).   This course was geared towards engaging students without prior science experience to connect the scientific course material with the arctic environment and connect with environmental health in the communities where students reside.  The lab  kit was developed with eScience specifically from this course and students participated in faculty-directed research by collecting and analyzing water samples from across the state and contributing their data to a growing database of Alaskan natural surface water quality parameters.
Dr. Joanne Healy
2014-15 Fellow
Assistant Professor of Special Education
School of Education
Facilitating Educational Research into Challenges from Autism to Giftedness
Dr. Healey acquired two humanoid robots to facilitate educational research for both graduate and undergraduate students who wanted to work closely with students who experience challenges from autism to giftedness. This cutting edge technology informed her students about possibilities in the classroom, for research, and in the community.
Dr. Sabine Siekmann
2014-15 Fellow
Associate Professor of Linguistics and Foreign Languages
PI Improving Alaska Native Language Education through Computer Assisted Language Learning
Project:  Augmented Reality Game for International Students
This project used a mobile augmented reality game to help international students improve their English ability and overcome culture shock through the game's opportunities for human interaction and exploration of their campus environment. The game was delivered using the ARIS mobile platform on iOS, to allow students to interact with their environment and each other through place-based collaboration. Students also participated in a research study to evaluate the effectiveness of the game in terms of student learning outcomes and the linguistic interactions that naturally occur as part of the gameplay process.
Sean McGee
2014-15 Fellow
Instructor of Homeland Security and Emergency Management
School of Management
Project: Technology Tool Adoption and Use
Sean McGee developed and delivered one-on-one training for other faculty on specific tools designed to enrich both accounting and economics School of Management courses. This training demonstrated the specifics of Livescribe products to capture pencasts and make notes and voiceover materials available inside of Blackboard. He also taught faculty to use Cintiq graphic tablets along with drawing applications and screen-casting software to deliver lectures to students remotely around the State and Nation.
Rob Prince
2013-14 Fellow
Assistant Professor of Journalism
Journalism Department
Project: Documentary Film Institute
The Documentary Film Institute incorporated an inter-class model in which students will collaborated on projects flowing from course to course across multiple sections. The Institute mimiced the film industry production model in that students had different roles in the production of a film that, by working together, produced a finished product. This project took multiple isolated courses and created one, narrative-bound professional film lab concept. The over-arching goal was to create a peer-learning environment in which students built collaborative relationships and felt responsible to fulfill their duties for the benefit of their classmates.
Dr. Obadare Awoleke
2013-14 Fellow
Assistant Professor of Petroleum Engineering
Department of Petroleum Engineering
Project: Crowdsourcing Problems in Engineering Communities
The objective of this project was to create an online repository where students and researchers could post content and share ideas. To this end Dr. Awoleke created a Google + page called Petroleum Engineering Research.  To seed the page, graduate students were asked to post their thoughts on particular subject matter. UAF eCampus sponsored an online challenge in which students studying petroleum engineering in US colleges were asjed to solve a technical problem related to oil and gas production in Alaska. Preliminary indications showed that students are working with their peers in about 8 other petroleum engineering schools in the US in regions as diverse from Ohio to Texas. 4 BP engineers agreed to serve as judges on the panel that determined the best submissions.
Dr. Kriya Dunlap
2013-14 Fellow
Assistant Professor of Biochemistry
Department of Chemistry
Mobile Gaming & Creative Engagement in the Chemistry Classroom
Kriya Dunlap developed a game inspired teaching methodology, meant to increase engagement in class.  She experimented with the viability of this approach, both for increasing student involvement in the study process and how it might scale for a much larger cohort.
In another piece of the project, students were required to go beyond the typical industry-standard presentation methods and were exposed to innovative creative presentation tools and practices such as augmented reality design and creation, complex multimedia presentations, and artistic melding with scientific pursuits.
Mareca Guthrie
2013-14 Fellow
Assistant Professor of Art
Art Department
Curator of Fine Arts, Museum of the North
Project: Augmented Reality with Stop-Motion Animation
Mareca Guthrie  worked with students in her Honors ART 200X class to create an animation about the history of glass that was exhibited as an augmented reality project alongside public artwork in the Murie Life Sciences Building. This was a pilot project for future interdisciplinary student-made augmented reality projects associated with art exhibits on campus and in the museum. The level of student engagement and effort was high and the strengths and weaknesses of the software and improvements for user experience were discovered.
Dr. Rorik Peterson
2013-14 Fellow
Associate Professor of Mechanical Engineering
Department of Mechanical Engineering
Project: Cold Climate Smart Plugins
Dr. Peterson designed, built, tested, and developed a deployment/marketing strategy for a "smart' controller that connects in-line to the ubiquitous vehicle plug-in electrical cord found in extreme cold climates such as Fairbanks. The overarching goal/purpose of the smart plugins was to reduce overall power consumption by optimizing the times and duration that the vehicle is plugged in. The approach will be to install temperature sensor/sensors at critical locations for maintaining the necessary temperature for low-wear (viscous friction) and clean (low CO) starting. The design of the plugin occurred simultaneously with the spring offering of the Mechanical Engineering Measurement and Instrumentation Laboratory (ME308), a required junior level, discipline-specific course. Several learning activities throughout the semester were centered around the design process.
Ruth Prato
2013-14 Fellow
Instructor of Accounting
School of Management
Project: Quantifying the Student Self: Voluntary Data Collection
Ruth Prato utilized fitness-bands and a smartphone-app combination to employ students in collecting data on themselves pertaining to activity, sleep, study, and eating habits. The idea was to provide students with the tools necessary for tracking their own behavior (and the behavior of their cohort) relative to success in the classroom. All of the data was aggregated in a password-protected central database, which students used to view their own data or the anonymized, aggregate data of their fellow participants. The database supported several default and customizable reporting functions, enabling users to organize the data in any number of ways. Rather than farming their personal data out, they collected and controlled their own data to accomplish their own goals.
Dr. Sarah Stanley
2013-14 Fellow
Assistant Professor of English
Director of Composition
English Department
Project: The Digital Eye – Reading in the New Classroom
Dr. Stanley's CITE project slowed down, zoomed in, and got up close to reading processes in order to enable more critical literacy practices from advanced students enrolled in English 485: Teaching Composition in the Schools. The project used an eyetracker to record how students processed information related to the course. The results were used to shape the course content of English 111: Introduction to Academic Writing.
Dr. Susan Renes
2013-14 Fellow
Associate Professor of Counseling
co-Chair of Counseling Program and Graduate Program
School of Education
Project: Higher Ed – Exclusionary to Inclusionary with Help from Visionaries
Following the theoretical framework of critical pedagogy and informed by an understanding of microaggressions in higher education, this CITE project created an asynchronous course, Foundations of Guidance and Counseling, for UAF's School of Education, to help future educators understand how online communities can improve the retention rates for underrepresented student populations. The course was taught during Spring Semester with a 100% completion rate (all 10 students who registered did complete the class) and all student evaluations scored various aspects of the class with either a very good or excellent rank.